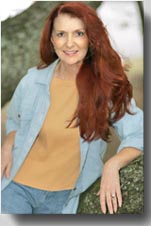 A Midwesterner, Linda, grew up the eldest of three children in the small, rural community of Macon, Illinois; tall corn, soybeans, railroad tracks and no stoplights. Before and after school, she spent any squeeze of spare time among band practices, singing, school plays and editing the yearbook, preciously tending to injured or orphaned animals, wild or domestic. The thought occurred to her that becoming a veterinarian might be a perfectly matched profession. Instead, she became a veteran (that's close, right?) Linda pursued and achieved dreams of travel and education during her twenty-three year career as a United States Marine. She holds a Bachelor of Science degree in Occupational Business Management and a Master of Science in Educational Psychology from Eastern Illinois University. Upon retiring from the Marine Corps, Linda began teaching curriculum psychology courses and designing soft skill/hard skill industry training for the North Carolina Community College System and diverse corporate clients. Finding herself oddly stationary in military retirement, she longed to return to her roots as an animal caretaker. With approval from her 'indoor only' cats, Linda began volunteering at a local wildlife shelter pursuing her passion in wildlife conservation and rehabilitation, which now spans fourteen years. She quickly achieved her certification as a state wildlife rehabilitator, is four term past President and current board member of the Wildlife Rehabilitators of North Carolina, Inc. and continues to actively volunteer at the Outer Banks Wildlife Shelter (OWLS) in Newport, working clinic in rehabilitation, mentoring new volunteers and facilitating tour groups. Linda is proactively concerned with the loss of wildlife habitat due to progressive development throughout the United States and seeks to rally support for the protection and stewardship of America's extraordinary natural resources. Linda is a staunch advocate for animal rights and resides in eastern North Carolina with her husband, John.
Save Them All is Linda's first novel.
The Purple Fence, sequel to STA, is in the works.